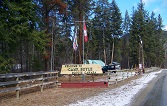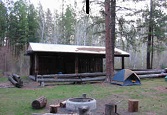 120 acre camp above
Summerland with full amenities.

Above Apex Mountain Resort, Ski or snow shoe in. For the more adventurous groups.

Located in Apex Mountain village, Ideal for winter activities.
Located in the grass land park above Oliver, 8 independent camp areas.




NOTICE: We have gone to a manual booking process.

The booking calendar will not show new bookings.

Please fill out a request form and someone will get back to you

Virtual tours of facilities
Detailed list of Amenities
EXPLORE WHAT WE HAVE TO OFFER

List of activities and attraction
From the high alpine forests of Apex Mountain to the open grasslands of the valley floor. We offer Rustic log cabins, tenting spots or modern facilities to handle 100 + youth with ease.
New Rates starting in 2016
open to third party rentals