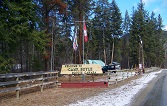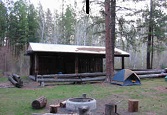 UPPER APEX CABIN
Not Available
120 acre camp above
Summerland with full amenities.

Above Apex Mountain Resort, Ski or snow shoe in. For the more adventurous groups.

Located in Apex Mountain village, Ideal for winter activities.
Located in the grass land park above Oliver, 8 independent camp areas.




1) There has been changes in the booking proceedure. Please fill out a booking request form and someone will get back to you.

3) Wait for the booking agent to send you confirmation.



Please check out the terms and condition page for cancellation policies and third party rental information